Let's celebrate Women's Day on March 8, 2023!
Les Belles Vagabondes inform you that they are committed to and support the actions of the Women's Foundation since 2022. The Women's Foundation is the reference structure in France for the freedom and the rights of women and against violence. With the donations, the Women's Foundation provides financial, legal and material support to high-impact associative initiatives throughout France. Faced with the increase in domestic violence, the Women's Foundation fights against inequality and supports women in distress and their children.
For more information : fondationdesfemmes.org
So that victims of sexual violence are #NeverAlone
On the front page of Marie Claire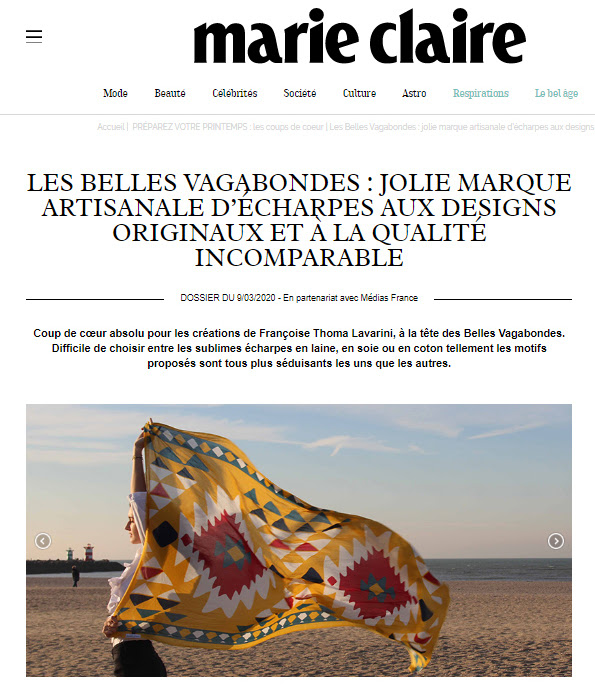 We are proud to have been selected by Marie Claire for the "Coups de Coeur du Printemps" section.